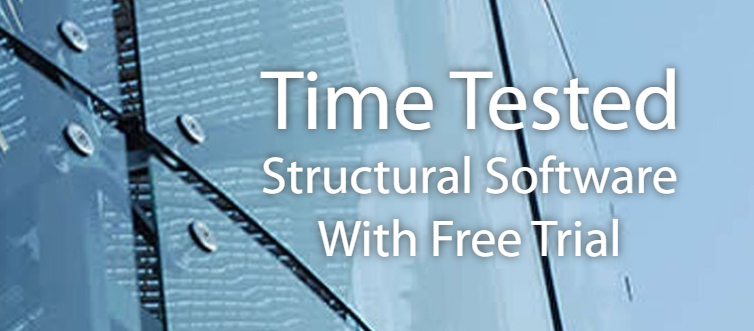 For more information call 1-800-449-5033 or for a FREE TRIAL Click Here!
Slab Analysis Design Software For Structural Engineering Companies
Why Choose Digital Canal's Slab Design Software for Structural Engineering Firms?
With our Flat Slab Analysis and Design program, you can analyze and design beamless concrete waffle slab or flat slab floors easily and precisely. Unlike some other slab analysis programs for structural engineer companies, our program calculations follow the ACI 318-83 code's equivalent frame analysis.
The program considers a one-bay wide strip of the floor system as a continuous frame. It can have as many as 20 spans as well as cantilevers on the ends.
Our slab analysis software for structural engineering professionals takes the guesswork out of the design process. All you need to do is input the loads and geometrical figures. The Flat Slab Analysis and Design program takes it from there.
What Are the Unique Advantages of Flat Slab Analysis and Design?
This slab design programs for structural engineering companies includes:
Flexible unit controls that accommodate U.S. and metric design standards
Easy-to-read reports in Microsoft Word that are compatible with other software and that can be as general or detailed as you choose
A simple file format that gives you one file for each project
Default data defined by the user so that you don't have to re-input information that you've already input on another design
Another advantage of Flat Slab Analysis and Design over other slab design software for structural engineer companies that are designing floor slabs is that you don't have to purchase an entire engineering library or structural system. You can purchase the program on its own.
Technical Support and Training on Whatever Level You Need
When you purchase any of our software programs, you get service and support either via telephone or online from experienced product managers and developers with years of engineering experience. They can answer your questions and help you get the most out of your software. You choose the support package that's right for you – from our "Pay as You Go" package to our VIP Subscription that provides unlimited technical support.
Our programs are designed to be easy to use with little downtime for training. However, we offer personal training to supplement the training modules that come with the software.
Contact Us Today for the Best Among Slab Analysis Programs for Structural Engineer Companies
We offer a free demo and free trial period so that you can try out our software and make sure that it's right for your needs before you buy it. For more information on our slab design software for structural engineering firms or any of our other software programs, call us or complete our brief online contact form. We look forward on helping you take your business to the next level.